Commission on Bitmex
Few people know, but the exchange has the opportunity to reduce its commission by a substantial 10% for half a year. To do this, you need to register using the referral link https://www.bitmex.com/register/GrnuDk
Even if you already have an account, it is not forbidden to register new ones on Bitmex using the new link and transfer balances to them. The savings from distance transactions are tangible.
If you look at the summary table presented on the site, then no questions arise until it becomes clear that this amount is multiplied depending on leverage.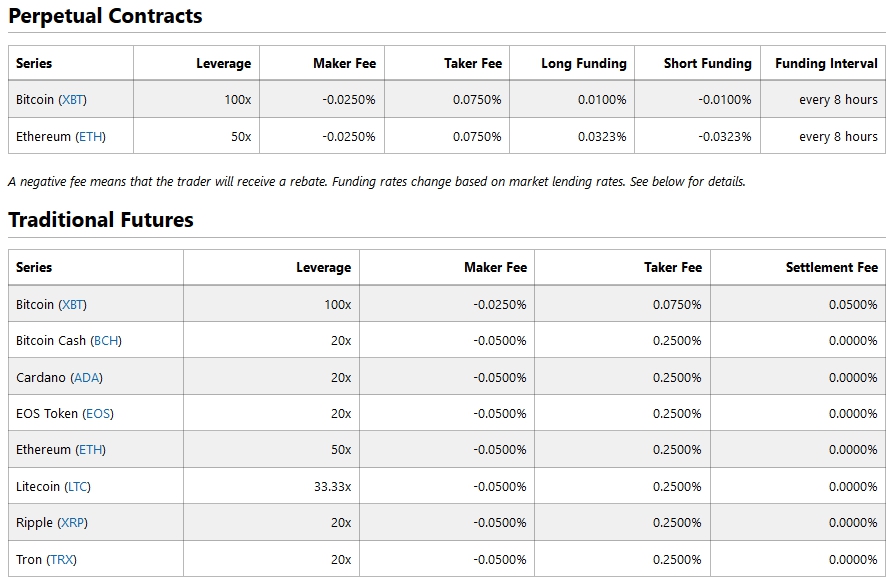 Based on the table above, it can be seen that contracts for different cryptocurrencies have different fees.
A negative commission value means that the trader receives a rebate.
Therefore, it is better to work with limit orders and earn extra profit by returning commissions!