Activation futures wallet
Активация фьючерсного кошелька
In order to activate the futures wallet, go to the «Futures wallet» tab.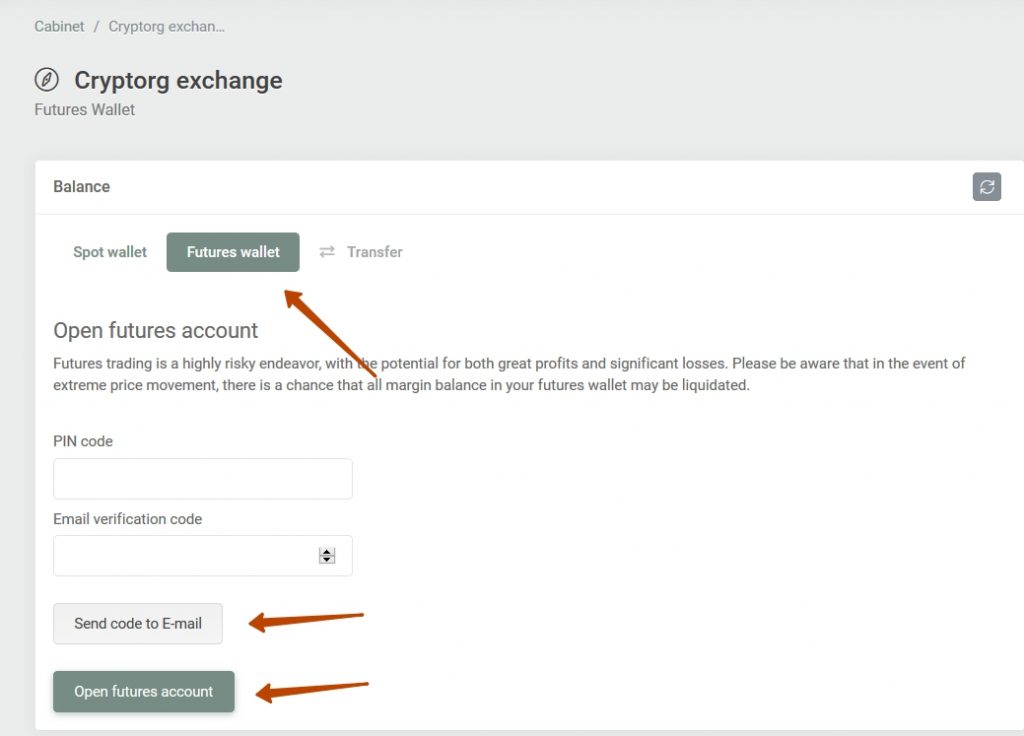 For security purposes, the system will ask you to enter the Google 2FA code or pin code, as well as the digital code sent to the mailbox specified during registration.
After you activate your futures wallet, you can fund it by going to the «Transfer» tab.
Please note that transfers to the futures wallet from the spot wallet and vice versa are carried out exclusively in USDT cryptocurrency.