Analytics and calculation of profit
Analytics on completed transactions is available at this link — https://cryptorg.net/en/analytics/index
The results of completed transactions are displayed here. You can use different filters to sort the results. The filter on access points, the filter on bots, and the filter on date are among them.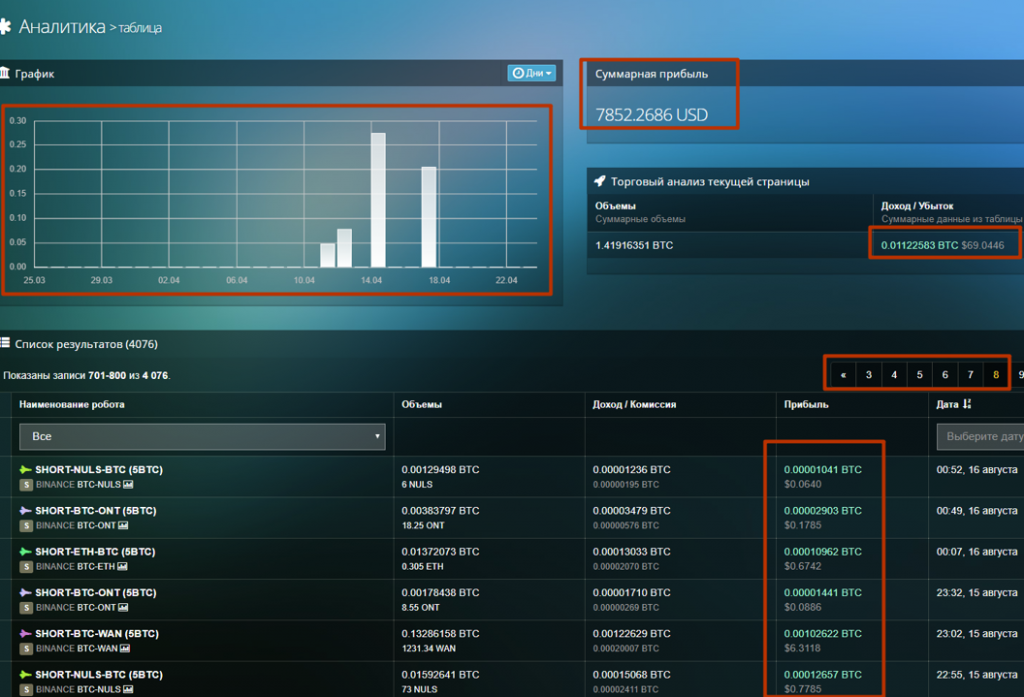 Block «Graph». This block displays daily and monthly profits from trading bots. You can configure the display in different currencies: USD, BTC, ETH. 
Block «total profit». It displays the total profit from bots for the entire time of using the service. 
Block «Trade analysis of the current page». This block contains the summarized data of transactions profitability from the current page. Note that the items in the table are clickable. By clicking on the lines you can add or exclude elements for analysis. 
Important! If you have enabled the function "to sell the remaining coins (RC)", then your transactions do not get into the Analytics! 
Exchange Commission accounting 
When calculating profit, the exchange Commission is already taken into account. You can see the Commission for each trade in the corresponding column.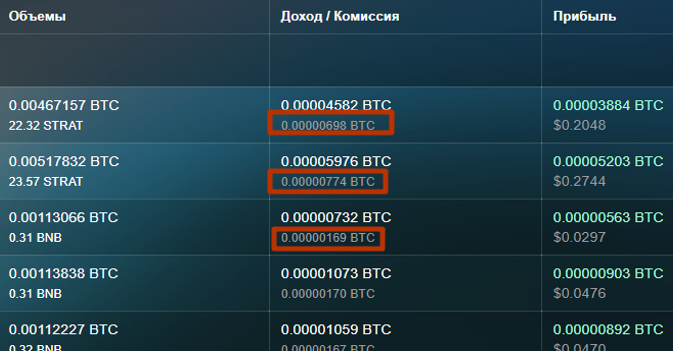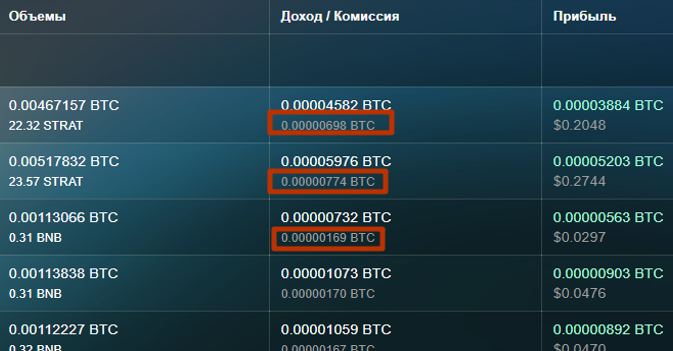 Important! Your balance or profit in the «Analytics» section or on the exchange itself may decrease while working. There is no need to panic because part of the BTC funds may be in other altcoins during transactions which rate may fall. Accordingly, if the rate falls on altcoins, our balance in BTC may decline. The balance of $ on the exchange may also decrease as the rate of BTC itself may fall.