Conservative settings for Long and Short bot
LONG bot 
Consider the example of the configuration of the bot according to the strategy Long on the exchange Binance in BTC-BNB pair. 
Option 1.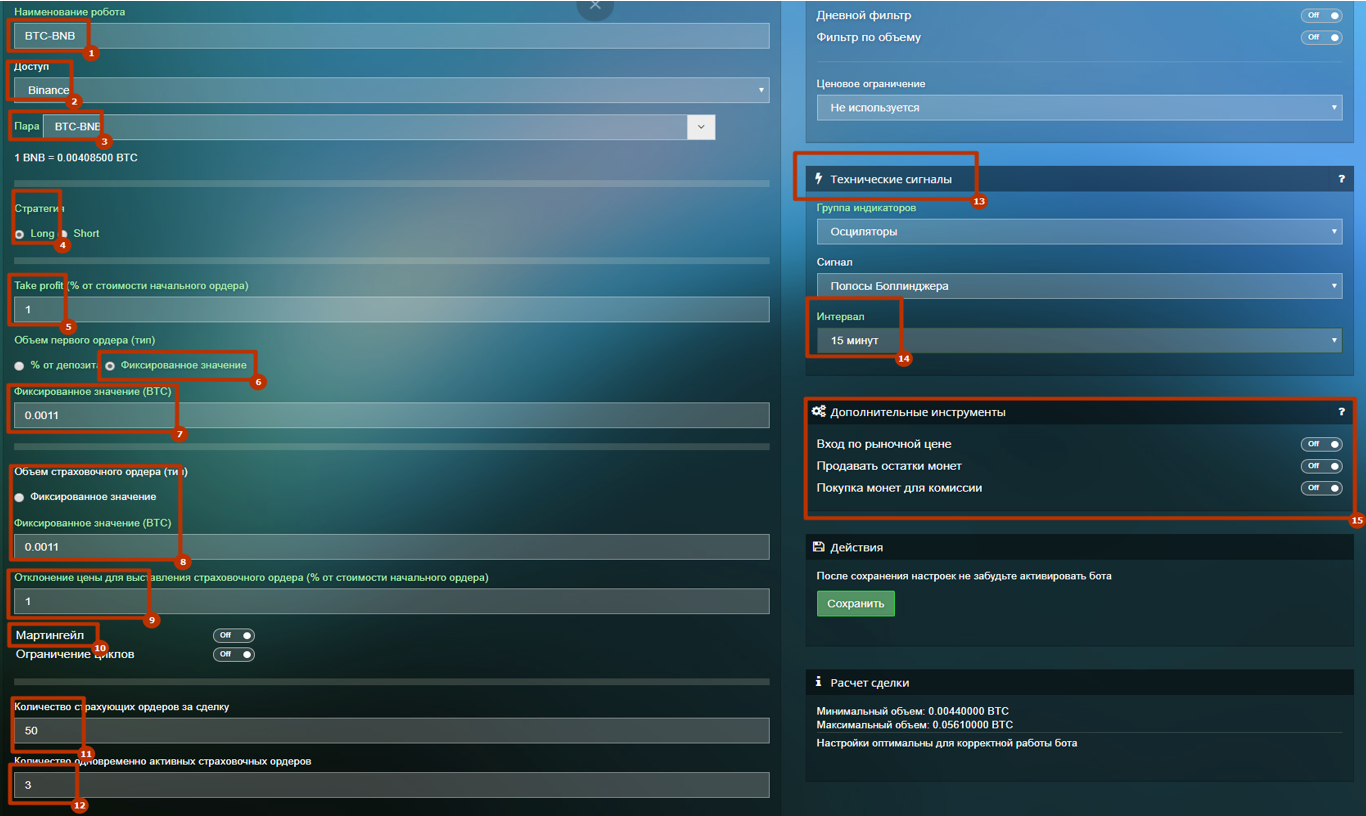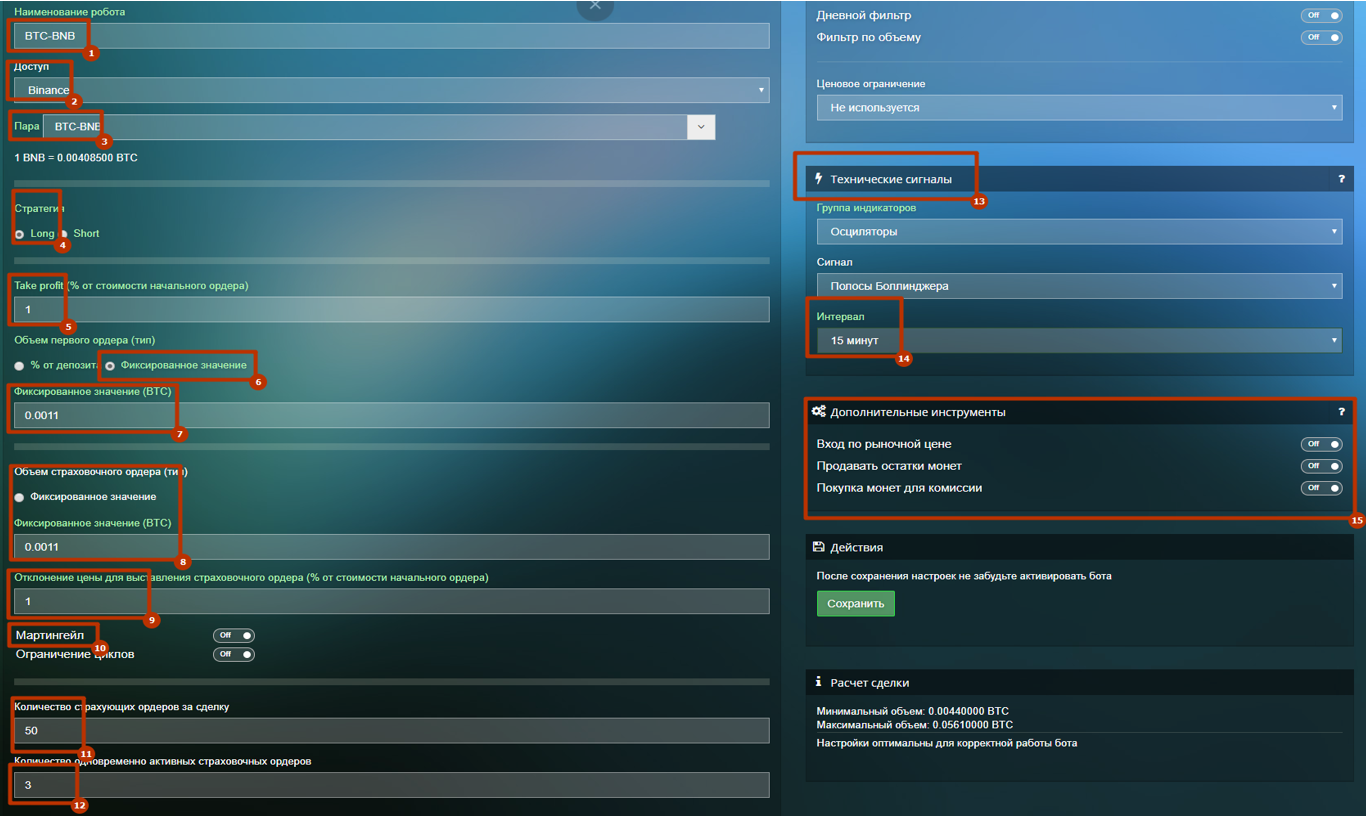 The name of the robot is BTC-BNB 
Select the desired connected exchange. 
Choose the right pair. 
Strategy is Long. 
Take profit is from 0.5 to 1 %. 
The volume of the first order is a fixed value. 
Fixed value is 0,0011 BTC. For a beginner we recommend using at least the first week of the minimum order value. 
Volume safety order is 0,0011 BTC. 
The deviation of the price for setting a safety order is 1 % 
Martingale is in "Off" position, or 1.05-1.1 (depending on the free deposit). 
The number of safety orders per transaction is from 15 to 35. 
Number of simultaneously active safety orders is 3. 
Technical signals are any indicator (or Bollinger Bands) 
The Interval is from 15 minutes to 4 hours. 
Additional tools are off. Buy a few coins on the exchange Binance and keep them in the account. If you use other exchanges, we recommend that you familiarize yourself with these parameters following the link. 
Option 2. 
All the same settings as in Option 1 but we use the day filter and shorter interval. The day filter will allow you to screen potentially unfavorable days. A small interval for technical signals will allow you to make more trades within the day with a positive day filter.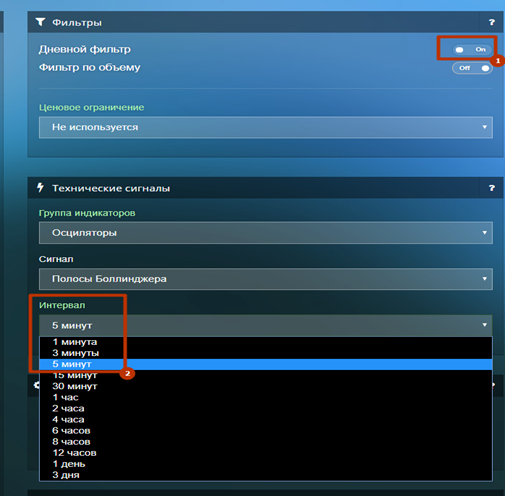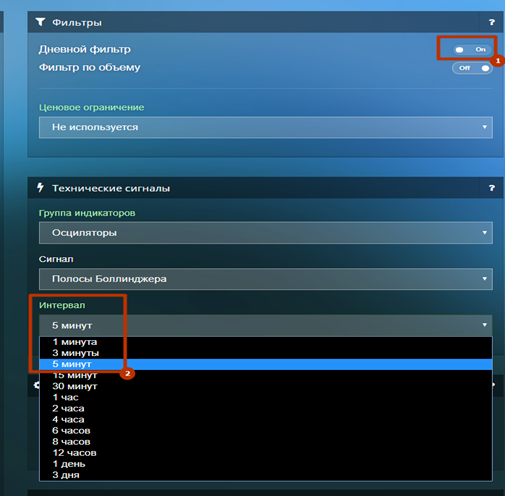 SHORT Bot 
When setting up a bot in Short, you can use the same settings and signals as for Long, only use the correct calculation of order value. You have a Calculator that shows the correct setting of the bot.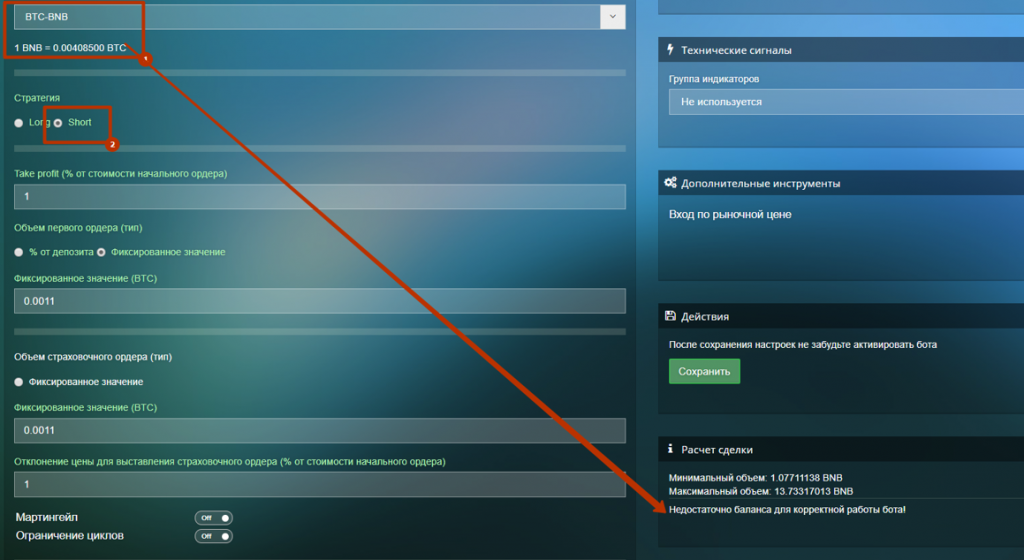 For experienced traders when operating bot in Short, you cannot use filters and signals, the main thing is to calculate the number of SO.