Conservative settings for Long and Short bot
LONG bot
Consider the example of the configuration of the bot according to the strategy Long on the exchange Binance in USDT-ETH pair.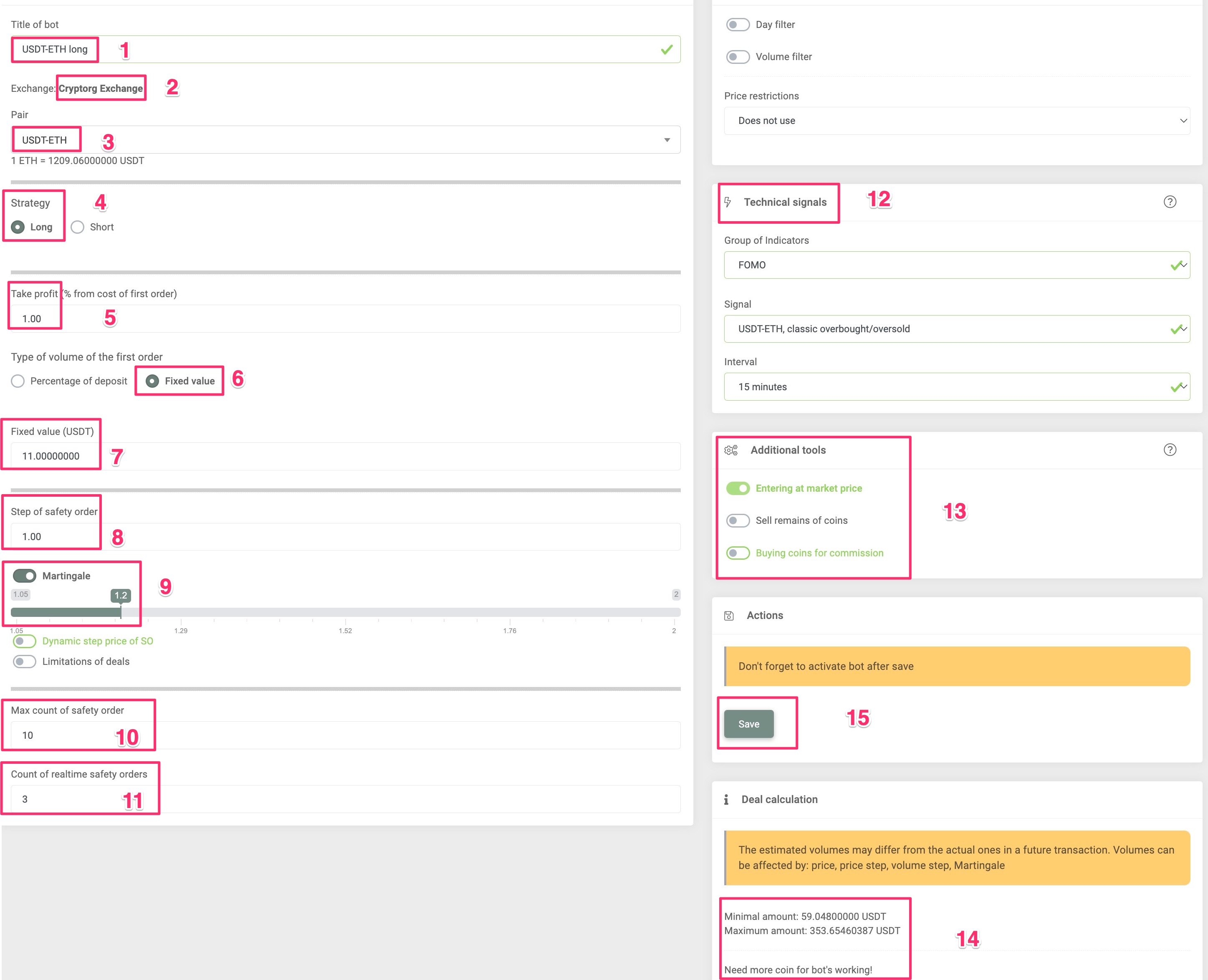 The name of the robot is USDT-ETH
Select the desired connected exchange.
Choose the right pair.
Strategy is Long.
Take profit is from 0.5 to 1 %.
The volume of the first order is a fixed value.
Fixed value is 11 USDT. For a beginner we recommend using at least the first week of the minimum order value.
Volume safety order is 11 USDT.
Martingale — Off or 1.05-1.3 (depending on free deposit).
The number of safety orders per transaction is from 10 to 30.
Number of simultaneously active safety orders is 3.
Technical signals are any indicator. In the example the FOMO signal is selected
Additional tools — enable entry at market price to enter the transaction quickly. Set up commission parameters according to your preferences. More details in the «Trading commissions» section
Check that the balance is sufficient.
Click «Save»
SHORT Bot
When setting up the bot in Short, you can use the same settings and signals as for Long, you can use others, it depends on your strategy, just use the correct calculation of order sizes. To do this, you have a Calculator, which shows the correct setting of the bot. In the example below, the balance should be WOO in sufficient quantities, but they are not. The bot will not start. Keep in mind that these coins must be bought from you earlier at a bargain price for such a trade. Do not confuse this short strategy with shorting on futures.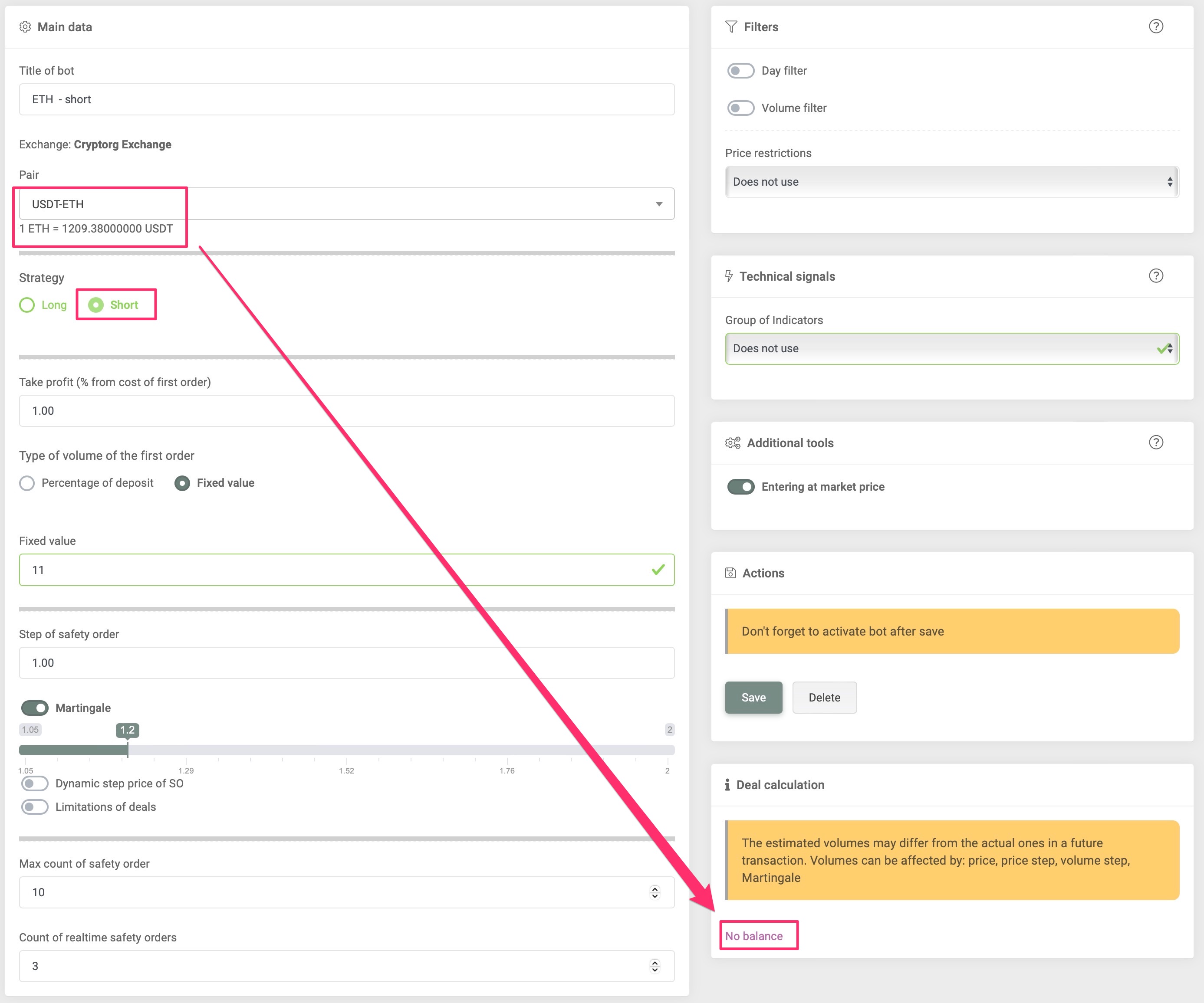 For experienced traders when operating bot in Short, you cannot use filters and signals, the main thing is to calculate the number of SO.