Balance and recharges
Way 1
Deposit to the account to pay the tariff by means of conversion from the SPOT balance of the Cryptorg exchange.
If you have an exchange account open, go to his page https://cryptorg.net/en/exchange/main and click on the three dots at the end of the line of any coin you want to convert to the balance of your personal account.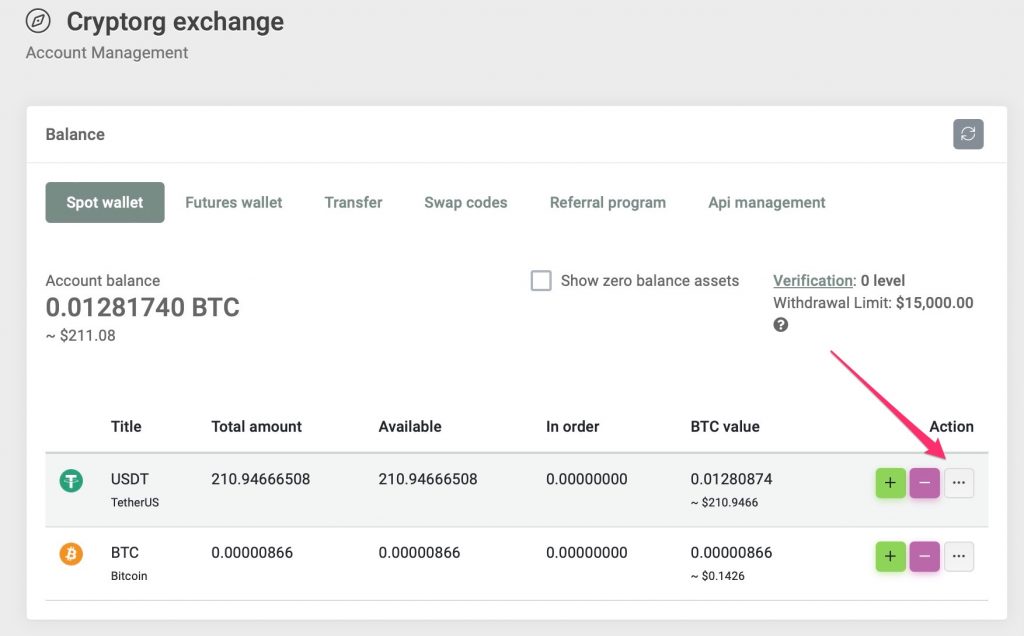 After that a special window will open, at the bottom of which you will see a conversion line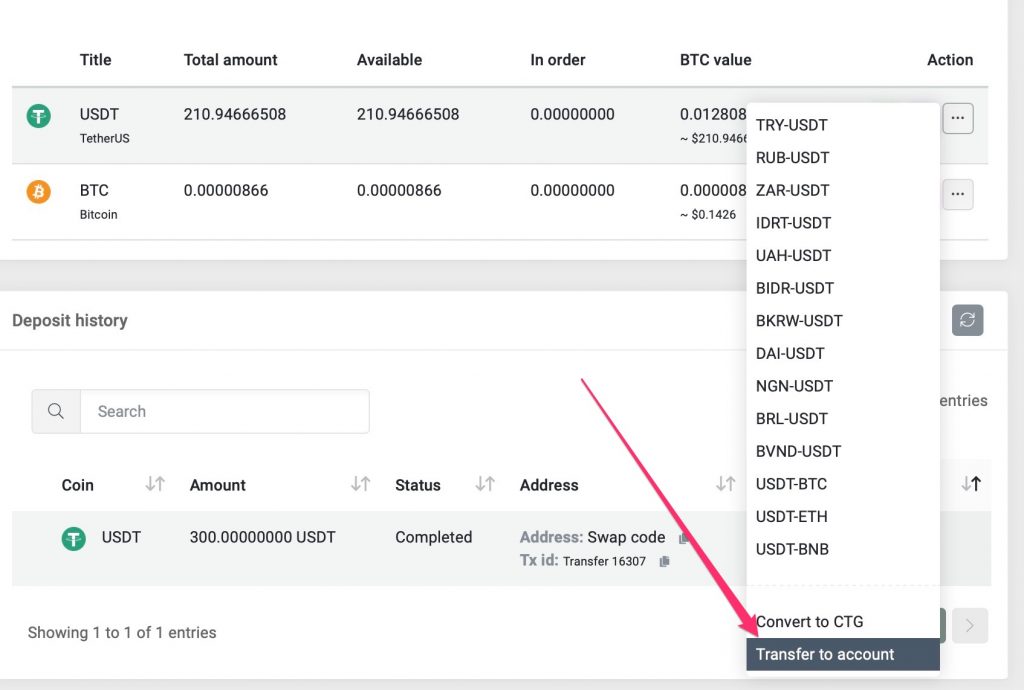 Next, enter the amount of coins you want and the system will calculate in USD the amount to be transferred to a personal account.
Way 2
You can recharge your account to pay for the tariff in the SETTINGS section.
https://cryptorg.net/en/user/info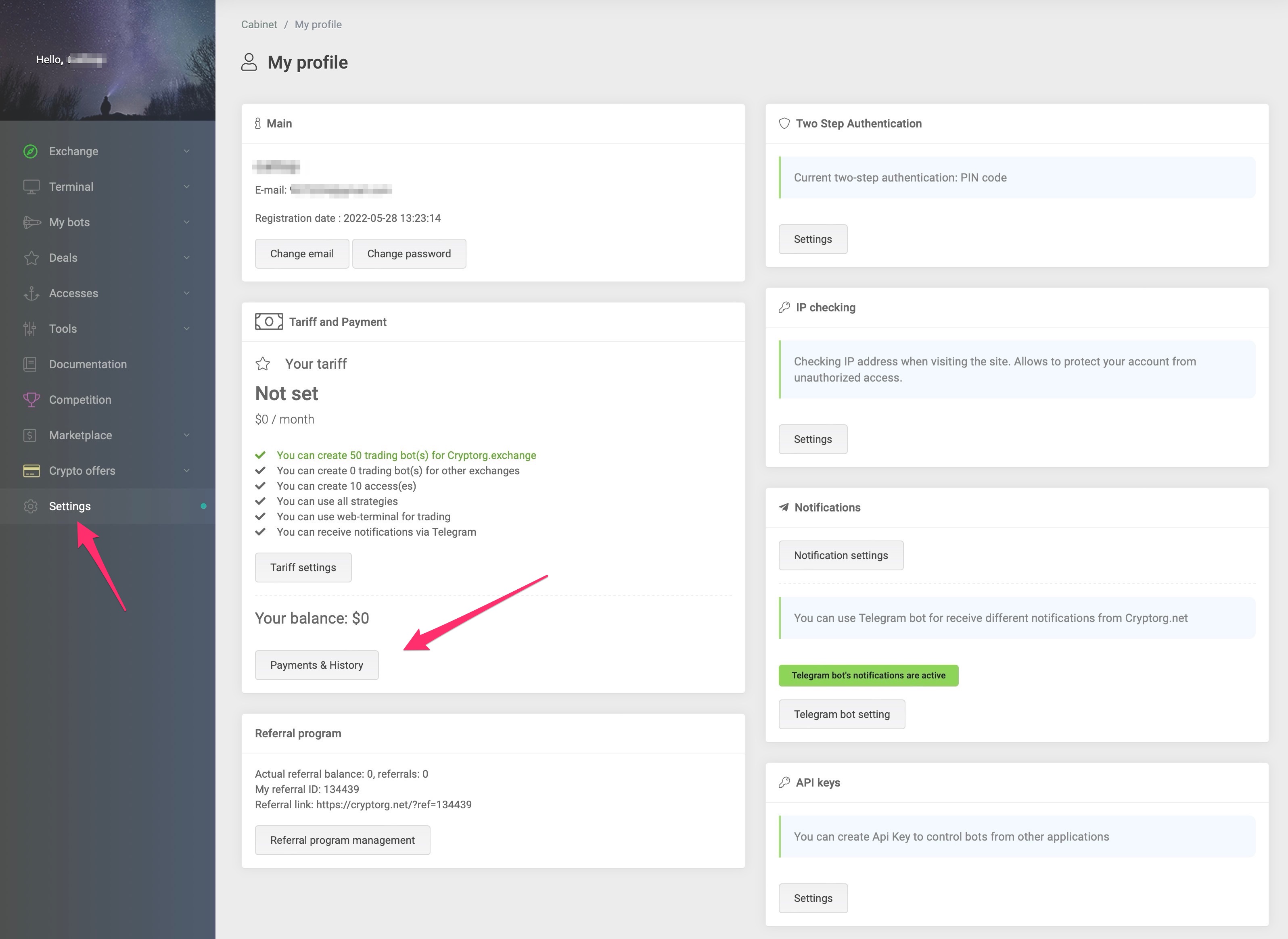 Then go to the Account Management page — https://cryptorg.net/en/user/payments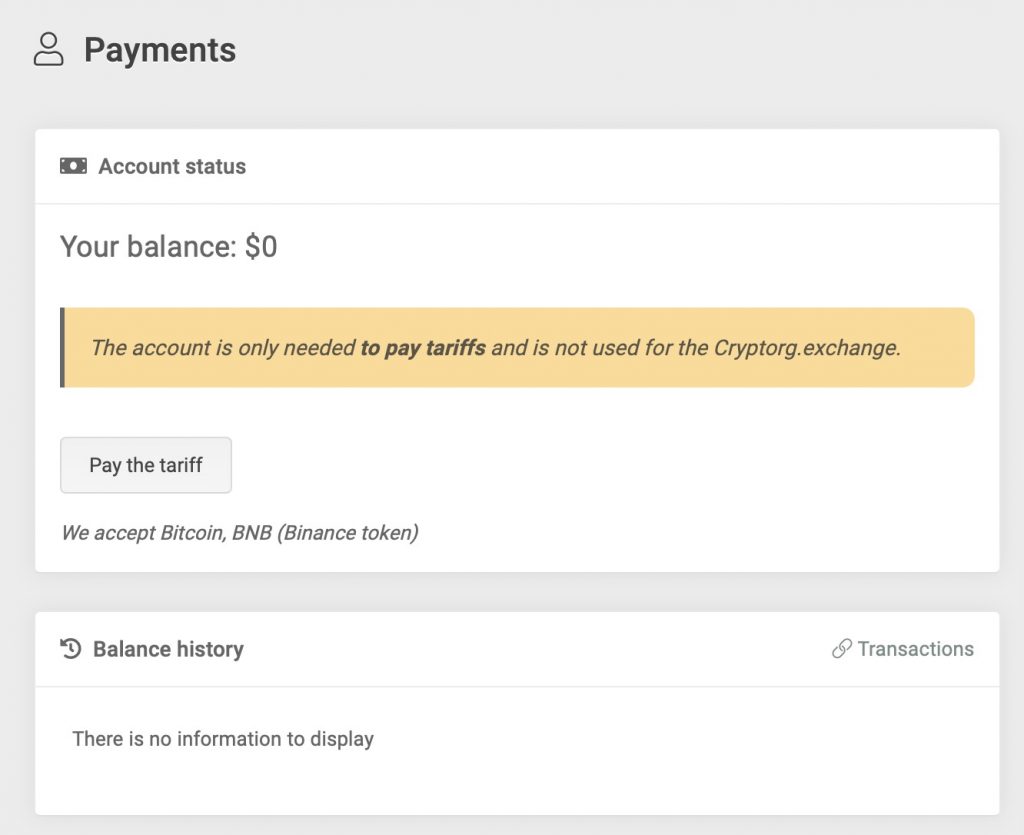 After you click on the "Pay the tariff" button, enter the amount – 15, 30, 60 or 100 $ and select the method of payment. You can enter an arbitrary amount, so this amount will be credited to your account too.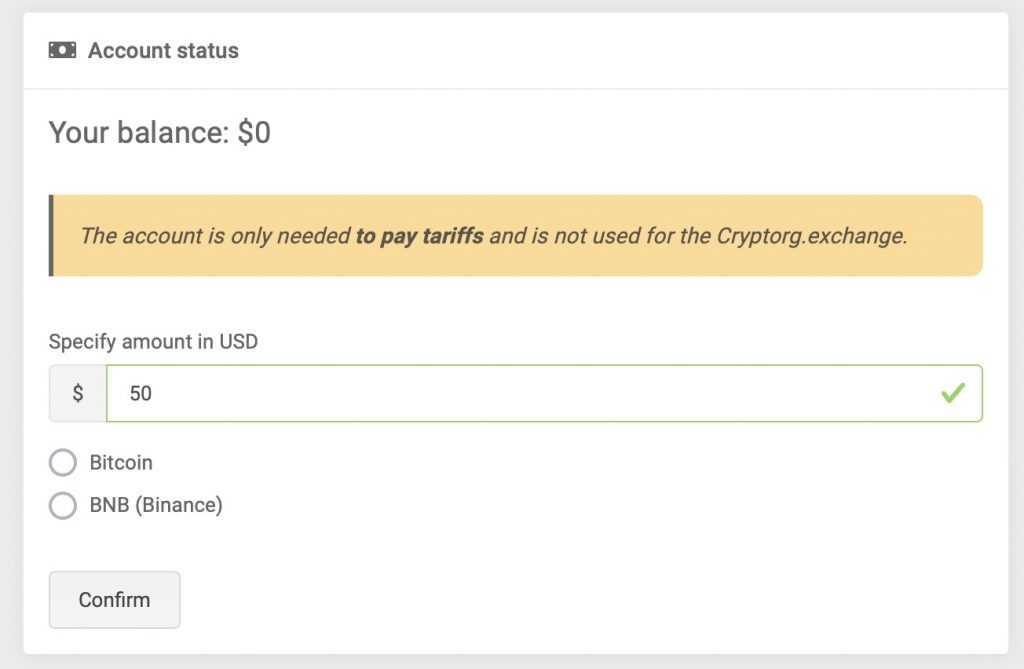 BTC transfers are made on the standard Bitcoin network.
BNB transfers are made on the BNB network with the MEMO option.
Consider the fee amount when transferring funds!
Pay attention! Send only Bitcoin (BTC) or Binance Coin (BNB) to this wallet. In case of sending other cryptocurrencies to this wallet, the payment will not be credited and you may lose your funds. 
Payment in BTC/BNB will be automatically credited to your account as soon as the transaction appears in the blockchain. It usually takes a few minutes.