Trading terminal
The use of the trading terminal is absolutely free. 
The trading terminal allows you to trade on various exchanges through a single interface. To use the terminal, you must activate two-step verification. 
The terminal was created for internal needs and for traders who trade using bots. Periodically there are errors that need to be corrected by hands or other situations that require manual intervention. Now there is no need to go to the exchange, everything can be done directly from the platform. Also, the terminal will be useful for traders who manage third-party accounts through API access. 
You can also see the Depth of Market and when you click on the desired price, it will automatically appear in the panel.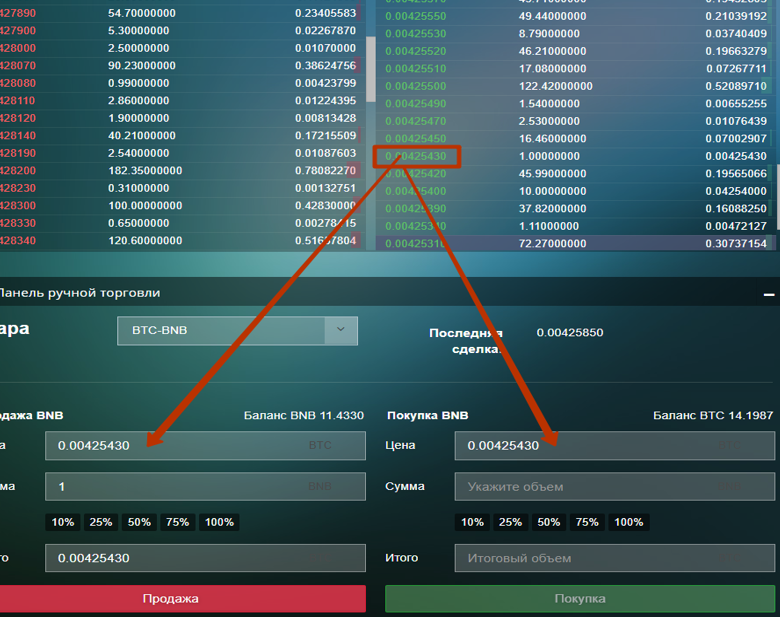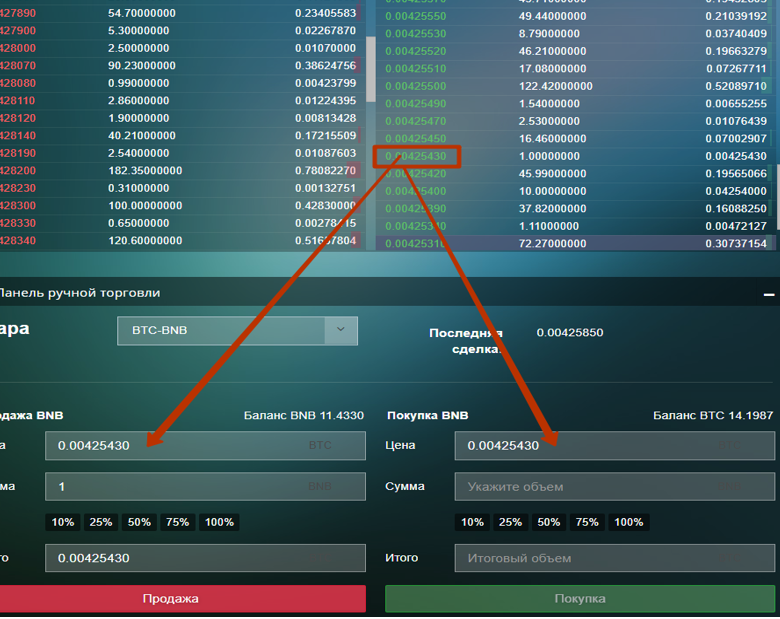 After placing an order you can see it in the Depth of Market. For the convenience of visual perception of the orders of the bot are as the plane in the Depth of Market, and there is a man opposite the manual orders. 
The Active orders tab also has a list that can be edited. From the web terminal you can see the history of old transactions on the exchange for the selected pair.