Preparing bots for work
Preparing bots for Cryptorg.exchange
To begin with, inside your Cryptorg personal account, you need to open a SPOT exchange account, then a futures account and replenish it using an internal transfer to USDT.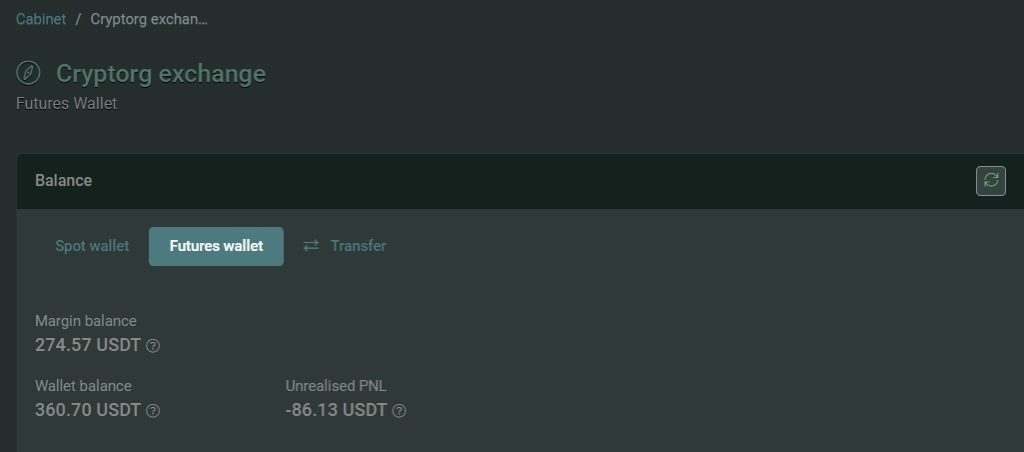 Binance Futures Bots Getting Ready
Create an API key in your personal Binance account. Be sure to check the box next to futures. You can use the same key inside Cryptorg for both SPOT and futures bots, but these will be two different accesses.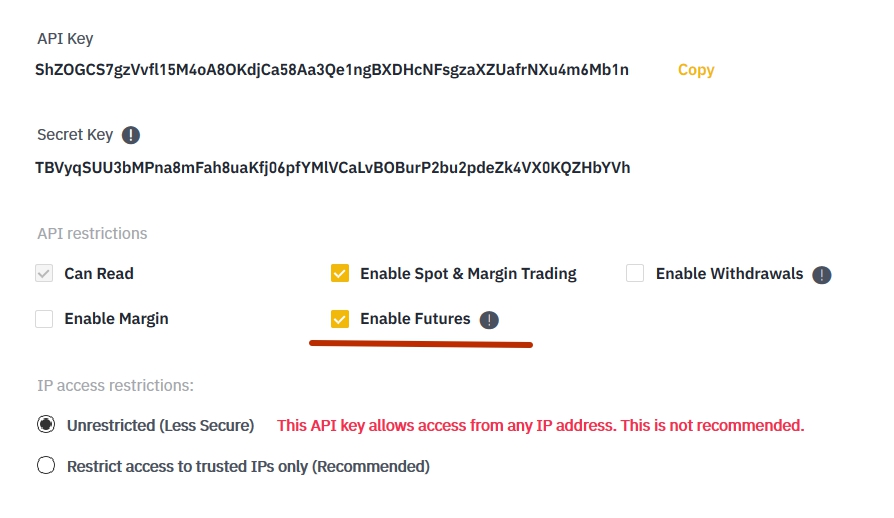 Create new access inside Cryptorg.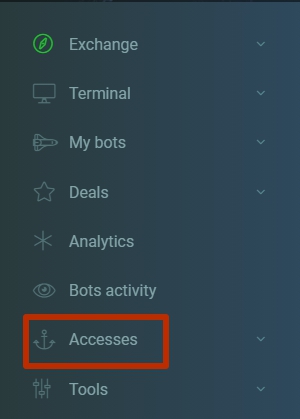 Go to the menu all access https://cryptorg.net/en/access/index
Click the button create access

Fill in all the lines in the menu that appears. Select Access Binance Futures or Cryptorg exchange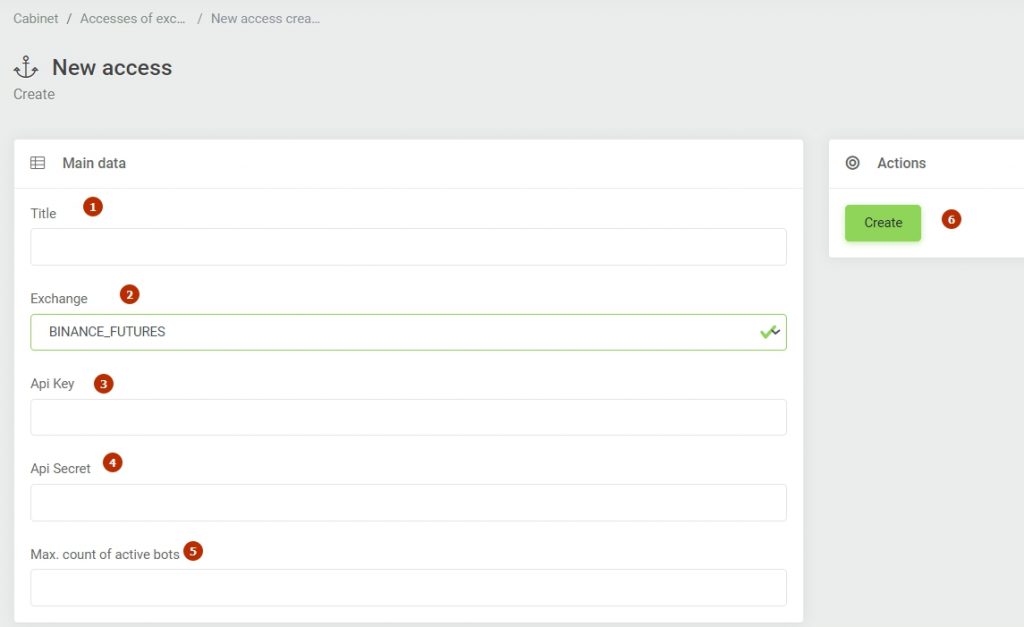 Give a unique name to your access.
Select Binance Futures as the exchange in the drop-down menu.
Copy your API key from your Binance account
Copy your private key from your Binance account
Write down the maximum number of bots working at the same time (set the maximum possible for the tariff).
Create access
Attention! For the bots to work correctly, you need to switch the Binance Futures trading terminal to hedge mode! You should not have active positions and orders while setting up hedge mode.

Next, in the window that appears, select Hedging Mode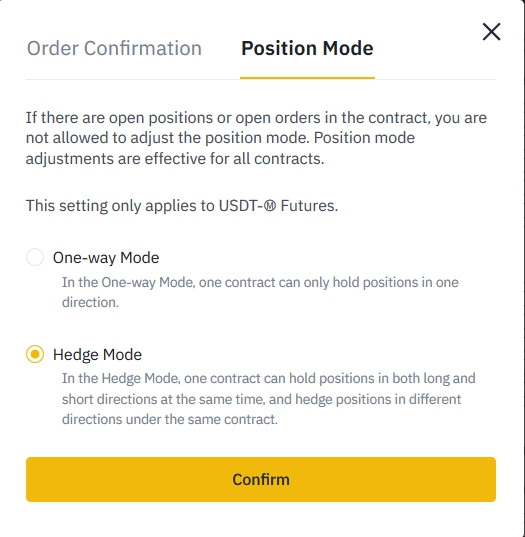 Now you can proceed to direct configuration of bots. For Cryptorg.exchange and Binance, the setup is identical.