A comparison of tariff plans
The following tariff plans are available at the moment: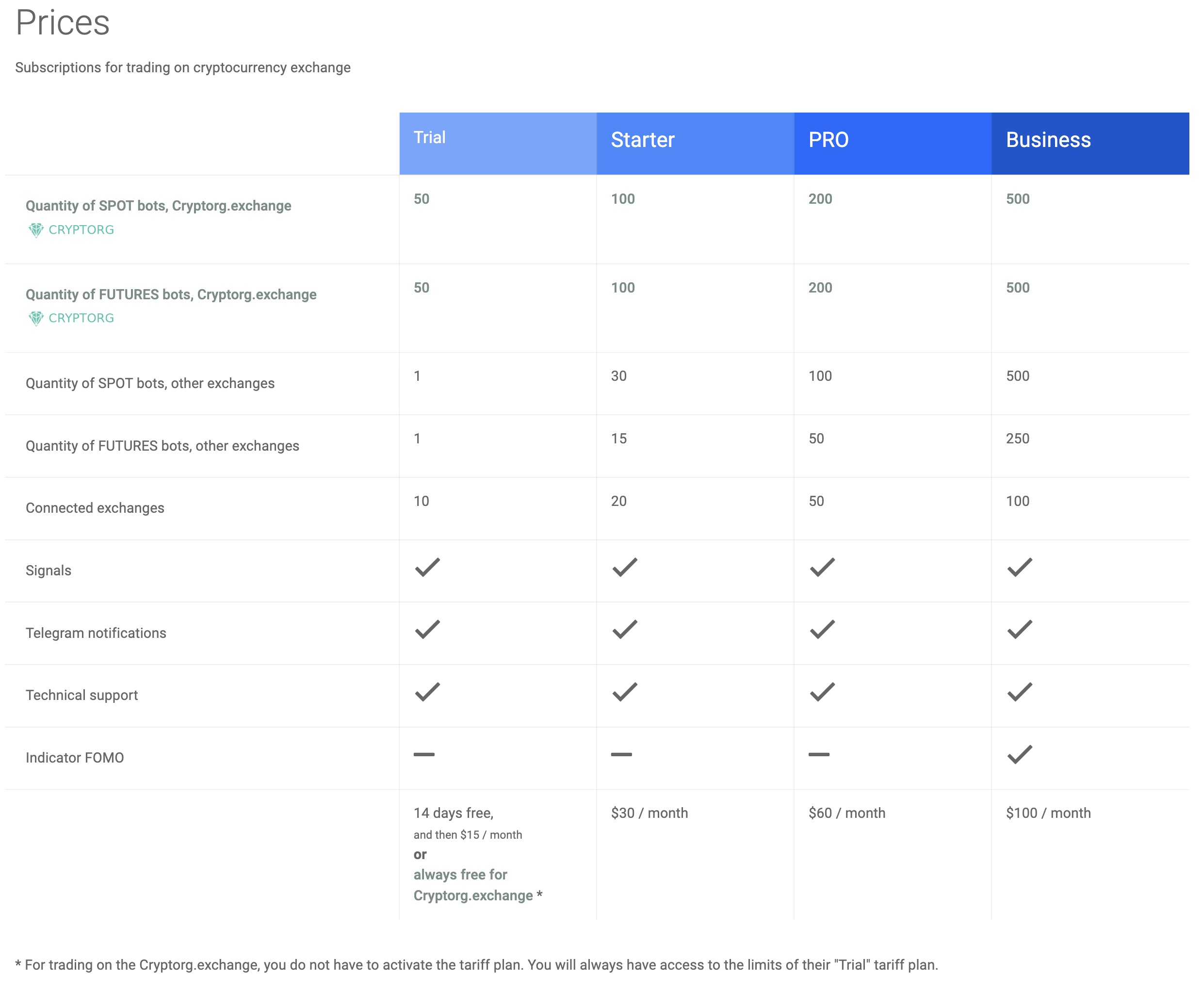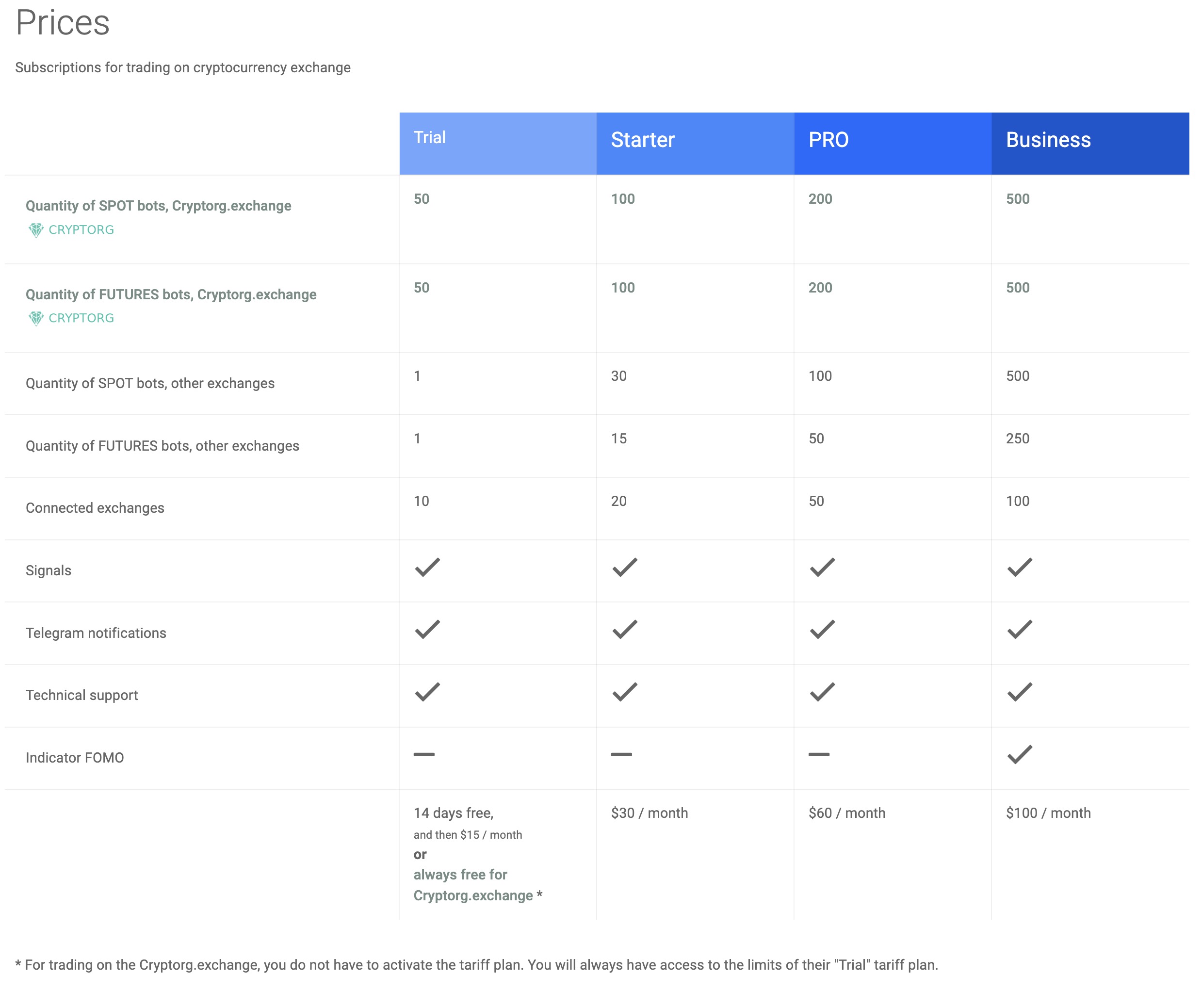 A trial rate for 14 days with one bot is available for you to test the service. After 14 days, you will be given the choice to select a tariff from the list. You can also activate your favorite tariff at any time.
Using bots and terminal on Cryptorg.exchange is free! You don't need to pay the tariff if you have enough 50 bots each on the spot and futures markets.
The number of bots that are available for the selected tariff plan. Most traders choose the basing rate with 30 bots.Please note that the total number of bots is divided into spot and futures.
The number of accesses to the exchange, which are available for the simultaneous connection in your tariff plan. For example, you can connect several of your exchanges' accounts Binance, Bittrex and Poloniex and simultaneously use them from an account Cryptorg, which is very convenient and saves time.
Individual technical support is provided upon the request in the telegram messenger.
Current prices and tariff plans can be found here https://cryptorg.net/en/prices