Statistics and its use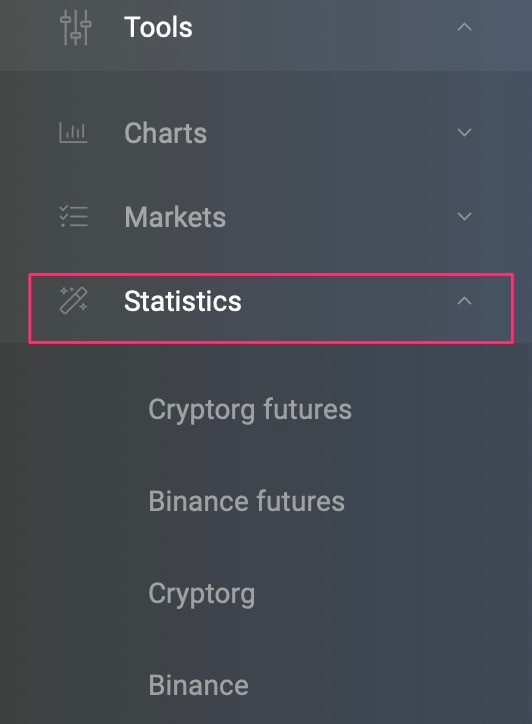 The section «Statistics» contains overall statistics for all the bots for different time periods on the same exchange, 1-3-6-12-24 hours. Statistics are taken into account when bots are trading in Long and in Short. 
Near the number of bots in the table the coefficient is indicated; the closer it is to one, the more profitable the trading pair.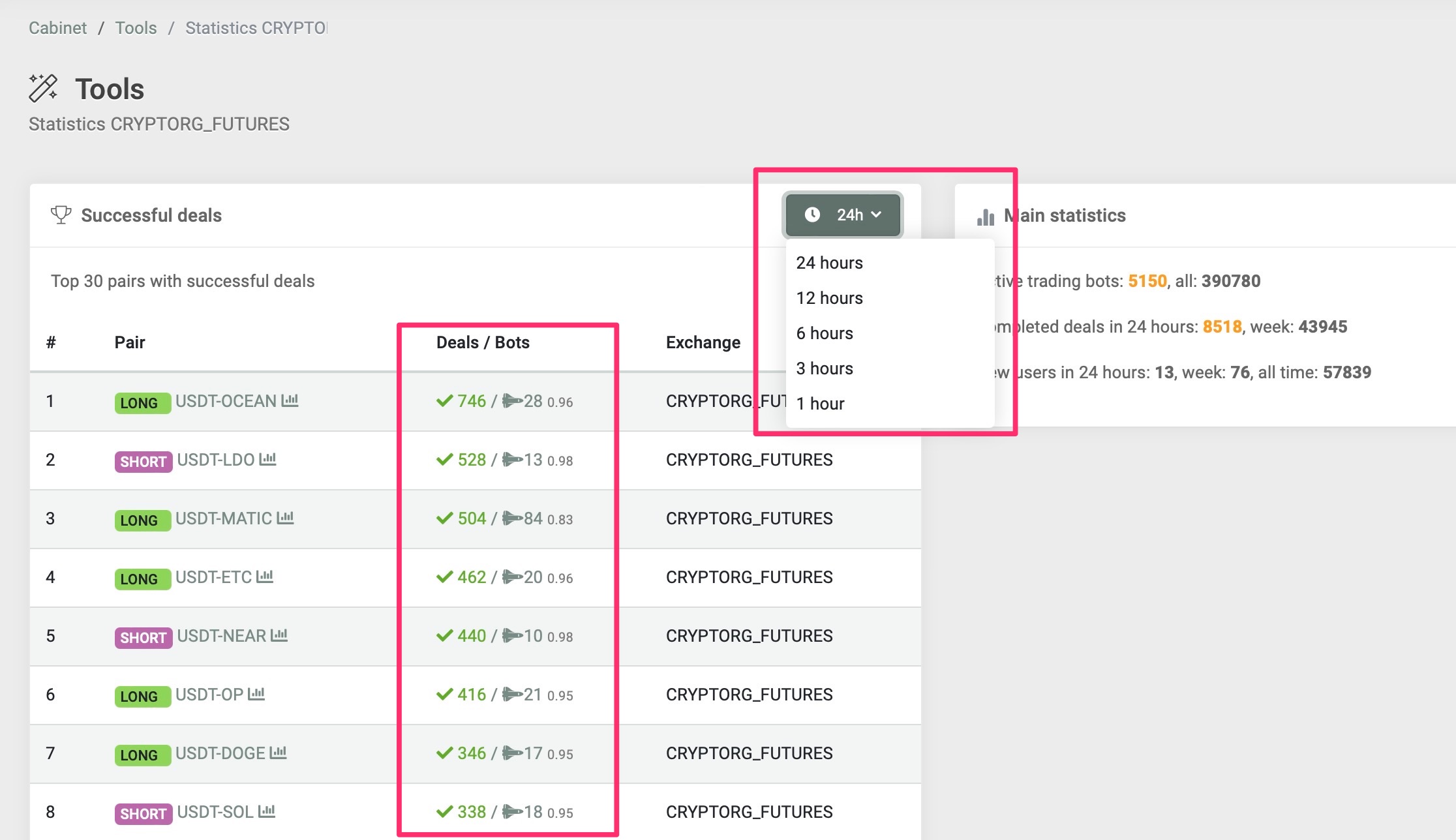 Also, the statistics of the entire service are available.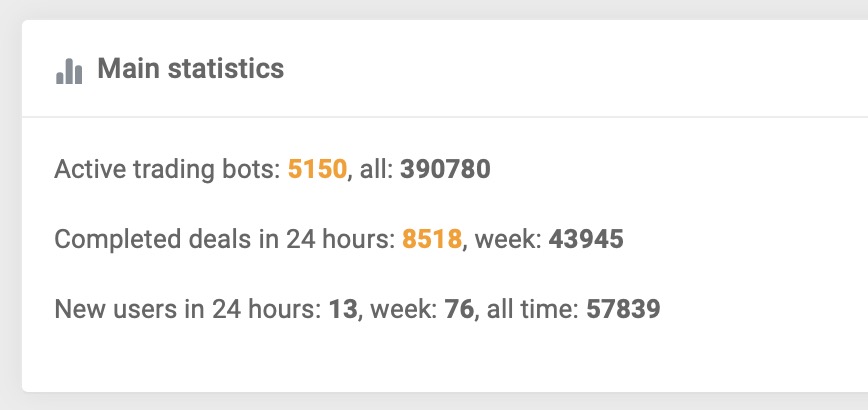 Pay attention! If you are a beginner, especially in technical analysis, we recommend using statistics to view and select the right trading pairs.
If you like some pair of statistics, open its chart, analyze the situation and if it satisfies you, adjust the bot.
The «Statistics» section is not our recommendation when trading, but it only displays general information on transactions in the service and helps to navigate quickly in the selection of the most popular trading pairs.