Creation API key for exchanges
IMPORTANT! Never give your API keys to exchanges to anyone and do not mark off with a tick «Withdraw»
Binance
Go to the site and log in to your account https://binance.com
In the upper right corner, go to «Account»
Check for 2FA authentication in the account. If you don't have it, connect it.
Click «Api management»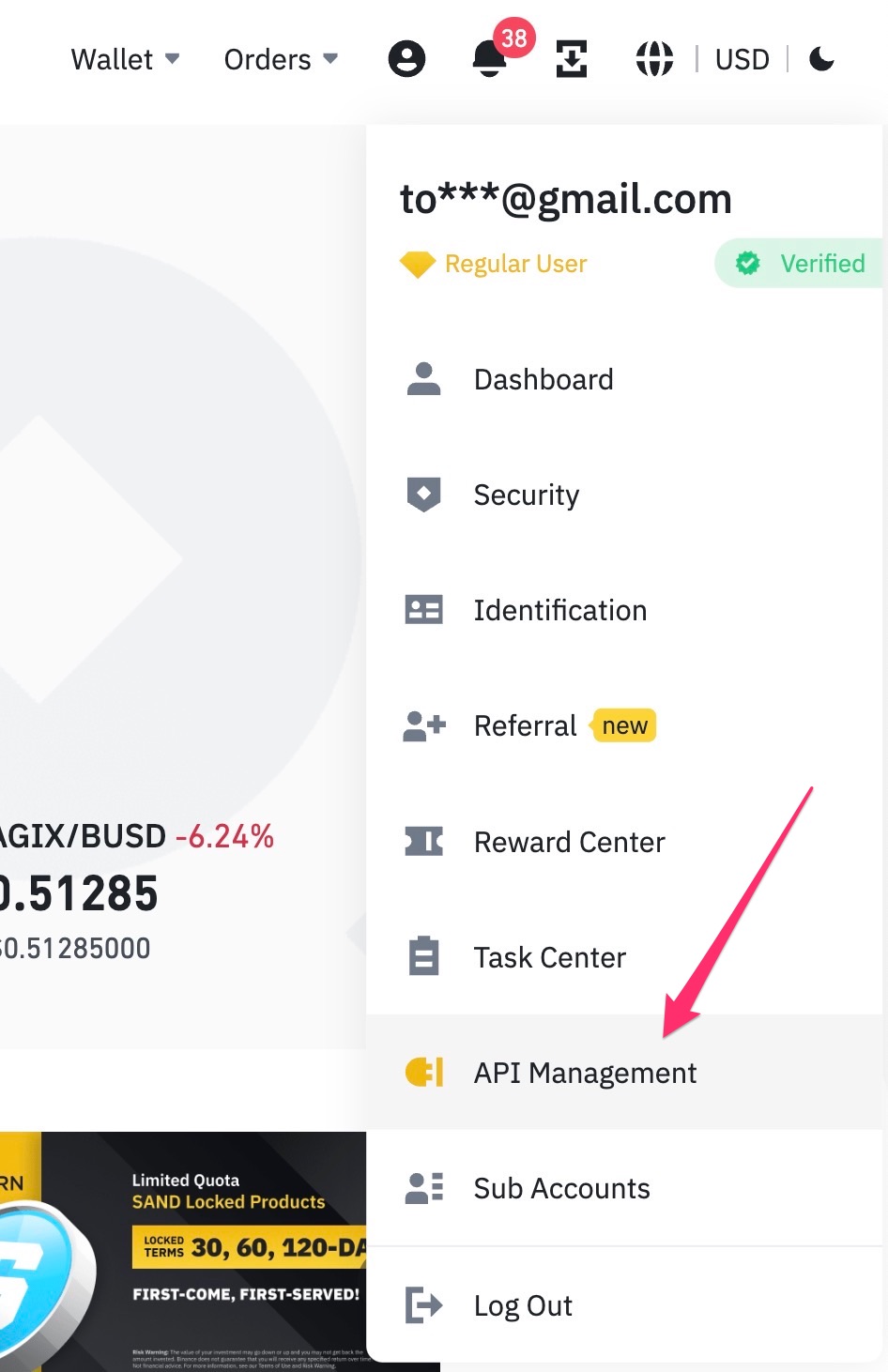 Note that the security checkbox must be unchecked: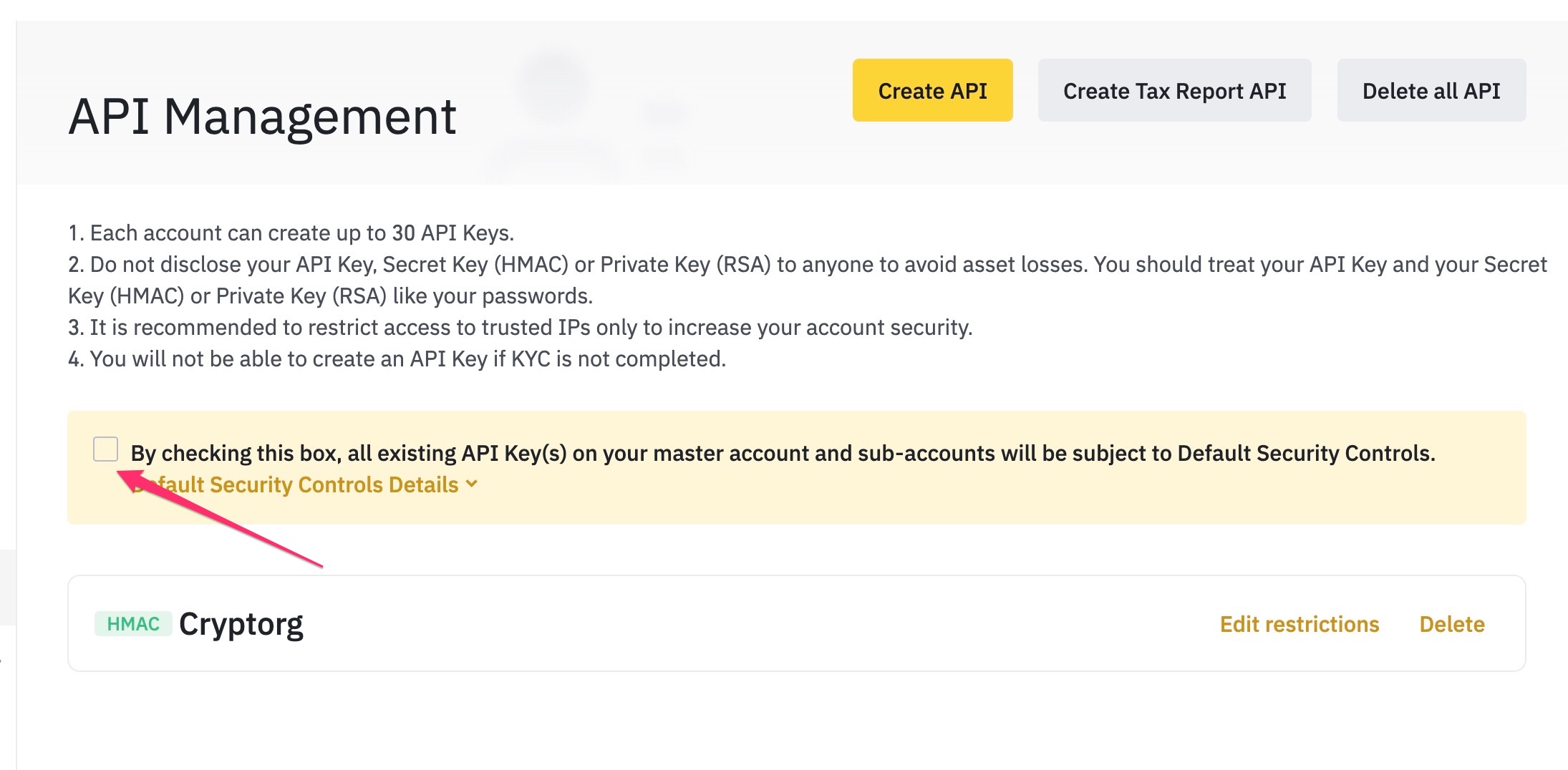 Click «Create API»
You can create a key in two ways. Standard, when Binance provides you with a key pair, or by self-generating a key
Let's look at the standard way.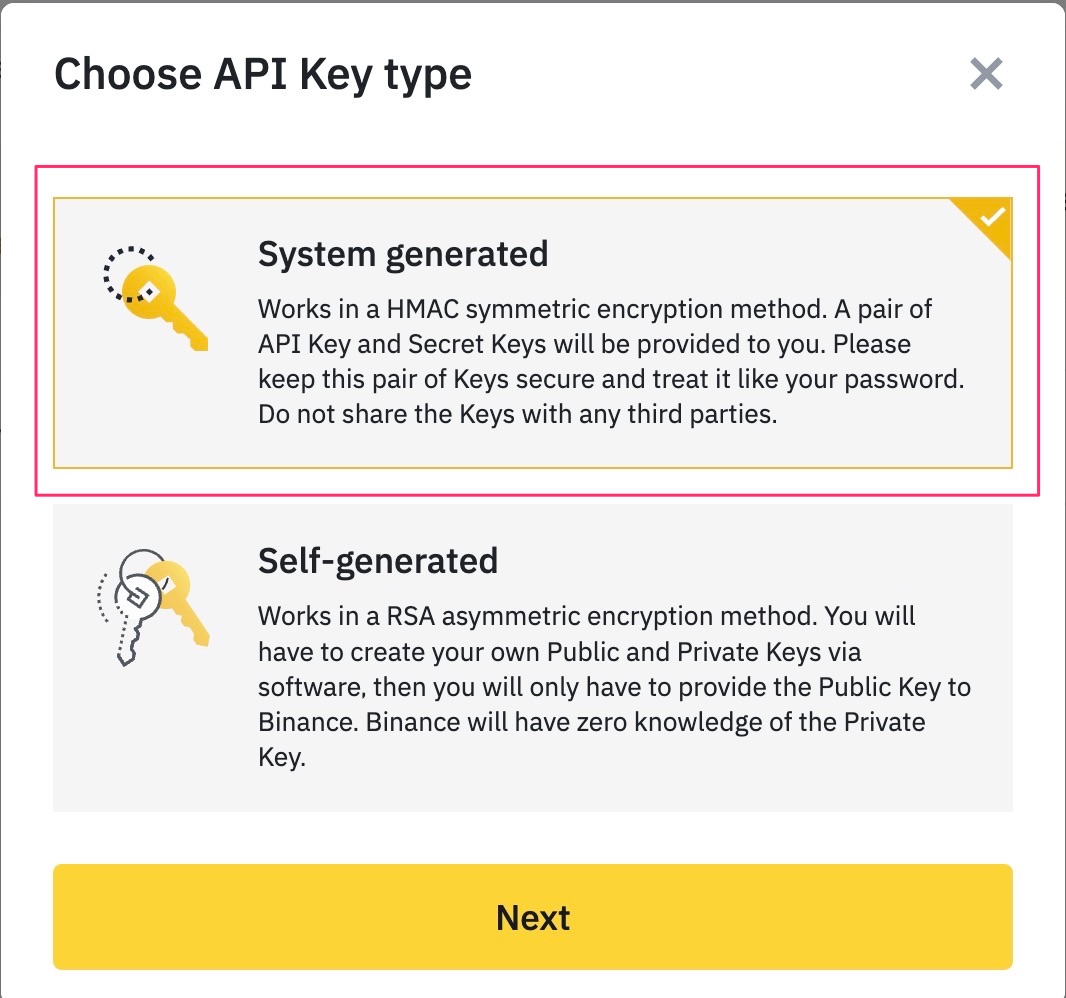 Enter the name of the key, it can be anything, but make it so it is not confused with other keys.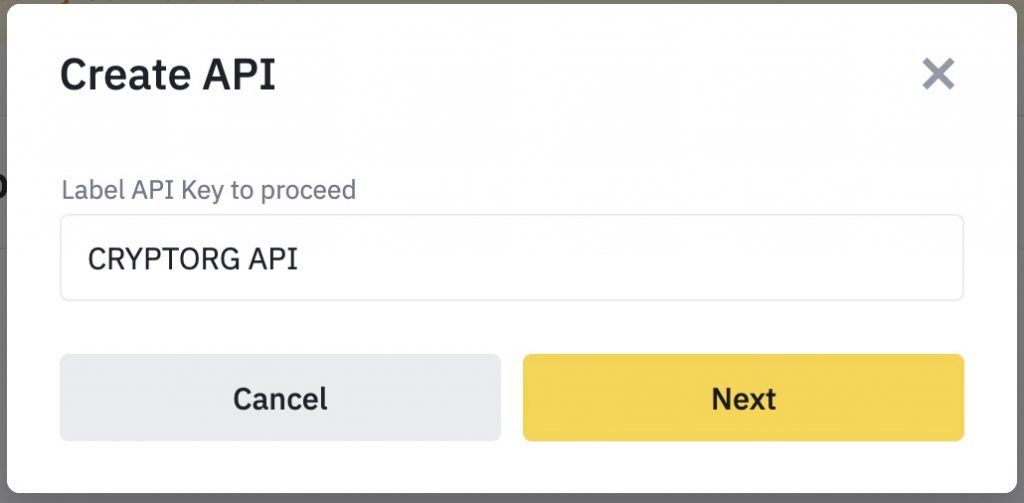 Fill out the security verification form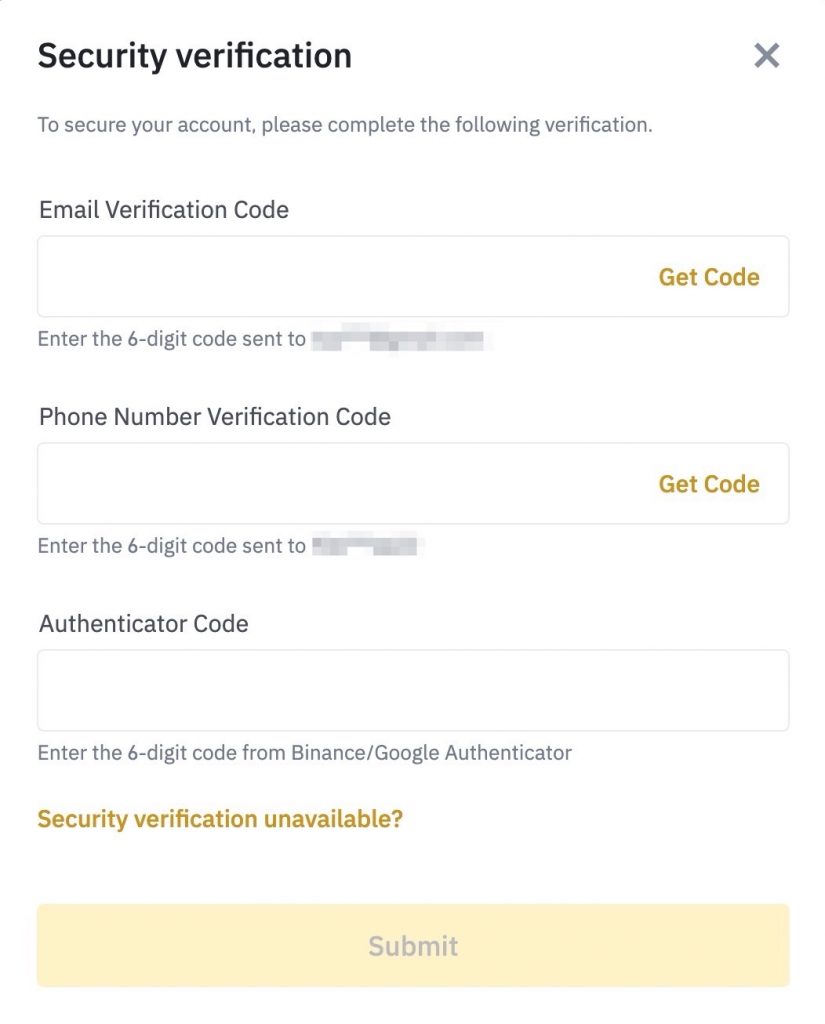 Make the settings as in the screenshot below. API is ready to use. Be sure to leave Enable Withdrawals (permission to withdraw funds via API) off!