CSV data export
Mass export of data in the format of CSV is available in the «Analytics» section. This is necessary to process independently and analyze the results of trading. 
To export data click the CSV export button at the top of the Analytics table. 
Next, you need to select the access point and the period for which you want to get the data.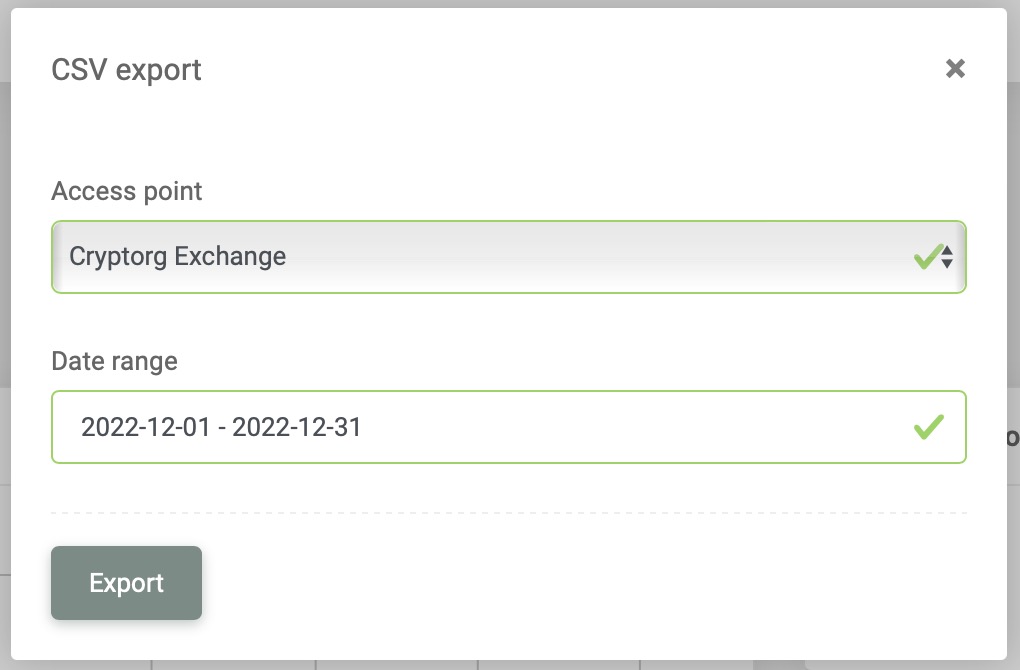 The ordered data will come to the e-mail address specified during the registration.